| | |
| --- | --- |
| Utilizamos cookies propias y de terceros para ofrecer nuestros servicios, recoger información estadística e incluir publicidad. Si continúa navegando, acepta su instalación y uso. Puede cambiar la configuración u obtener más información en nuestra política de cookies. | |

Language:

Zone

Tenerife

Servicios Vive Zone

Adra y Roquetas de Mar

Albacete

Alicante

Barcelona

Benidorm - Marina Baixa

Cartagena - Mar Menor

Granada

Los Alcazares

Madrid

Molina de Segura

Motril

Murcia

Sevilla

Tenerife

Torrevieja - Vega Baja

Valencia

Valle de Ricote

Zaragoza

TOURIST INFORMATION

PRACTICAL GUIDE

VISIT THE CITY

HISTORY

LOCAL FESTIVALS

WEATHER

NEWS

TOURIST INFORMATIONLOCAL FESTIVALS

2 APRIL 2020

FESTIVALS OF SAN CRISTÓBAL DE LA LAGUNA

Fiesta de los Corazones de Tejina (Tejina)

The programme of festive events lasts about 15 days and is organized by a committee voluntarily formed every year. The programme includes a wide range of cultural, artistic and sports activities and Los Corazones festivity, the most relevant event. Both individuals and companies work together and take part in this wonderful festivity by organizing spectacles and helping decorate public spaces.

This festivity is named after decorative structures taking the shape of two hearts (one big wreath and one small wreath) joined by a central axis tied to a stick. The iron and wooden frame is covered by beech branches and fruits are stitched to its rims and to the middle of the frame in the shape of a cross. In the inside part of each heart people place home-made cakes recently cooked with flour dough. These cakes can represent different images related to religion, agriculture, customs, and folklore. Due to its uniqueness, this was declared a National Tourist Interest festival.

Traditionally, three big hearts representing the population centres of the city (El Pico, Calle Arriba and Calle Abajo) are carried to the main plaza on people's shoulders accompanied by each neighbourhood's band of musicians, and the continuous sound of rockets. Each heart is carried by around 25 men, since it can weigh even 800 kilograms, and is welcomed by Saint Bartholomew at the church entrance. Then, the "ofrenda" (offering to the saint patron) takes place. This cultural event has been held since 1984.

 

Romería de San Benito Abad  (S. Cristóbal de La Laguna)

San Benito Abad pilgrimage is one of the most representative pilgrimages celebrated in the different towns of this region. A great number of people dressed up in the traditional costumes of the islands sing folklore songs and offer good examples of their typical cuisine. This celebration is a colourful and excellent opportunity to get an insight into the culture of these islands. This popular festival takes place on the second Sunday of July. Declared to be a festival of National Tourist Interest, it is the only pilgrimage with a regional character. The pilgrimages reflect the Guanche "beñesmén" (celebration held at the beginning of the summer to express their gratitude for the harvest). The celebration lasts 15 days.

Date:

 second Sunday of July.

 

Any wrong information?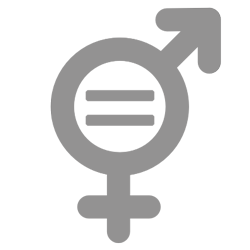 Committed to equal opportunities for men and women.
Copyright © 2020 Vive Zone - All rights reserved.