| | |
| --- | --- |
| Utilizamos cookies propias y de terceros para ofrecer nuestros servicios, recoger información estadística e incluir publicidad. Si continúa navegando, acepta su instalación y uso. Puede cambiar la configuración u obtener más información en nuestra política de cookies. | |

Language:

Zone

Tenerife

Servicios Vive Zone

Adra y Roquetas de Mar

Albacete

Alicante

Barcelona

Benidorm - Marina Baixa

Cartagena - Mar Menor

Granada

Los Alcazares

Madrid

Molina de Segura

Motril

Murcia

Sevilla

Tenerife

Torrevieja - Vega Baja

Valencia

Valle de Ricote

Zaragoza

TOURIST INFORMATION

PRACTICAL GUIDE

VISIT THE CITY

HISTORY

LOCAL FESTIVALS

WEATHER

NEWS

TOURIST INFORMATIONLOCAL FESTIVALS

9 APRIL 2020

FESTIVALS OF ISLA BAJA

In 1931, during the mayor Eugenio Hernández Bravo's term of office, these festivals were set to be celebrated on the 1st May and the 16th August (San Roque's day).

The celebration on the 16th August was declared a festival of National Tourist Interest in Spain. The festival starts early that morning with the procession of the San Roque image from its chapel to the Church of Santa Ana, where the traditional mass takes place. Then, the procession continues by the bay and back to the saint's chapel, where the saint's image and the people carrying it enter backwards saying goodbye to the pilgrims one more year.

This festival was first celebrated in the 17th century. Its origins can be traced back to a plague epidemic at the port of Garachico spreading to a great of number of municipalities.

Date

: 1st May and 16th August.

 

Any wrong information?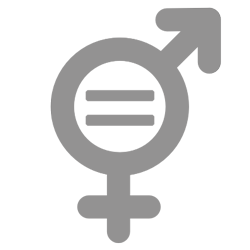 Committed to equal opportunities for men and women.
Copyright © 2020 Vive Zone - All rights reserved.