| | |
| --- | --- |
| Utilizamos cookies propias y de terceros para ofrecer nuestros servicios, recoger información estadística e incluir publicidad. Si continúa navegando, acepta su instalación y uso. Puede cambiar la configuración u obtener más información en nuestra política de cookies. | |

Language:

Zone

Tenerife

Servicios Vive Zone

Adra y Roquetas de Mar

Albacete

Alicante

Archena

Barcelona

Benidorm - Marina Baixa

Cartagena - Mar Menor

Granada

Los Alcazares

Madrid

Motril

Murcia

Sevilla

Tenerife

Torrevieja - Vega Baja

Valencia

Zaragoza

SHOPPING

SHOPS

SHOPPING CENTRES

MARKETS

CRAFTSMANSHIP

ONLINE SHOPPING

SHOPPINGCRAFTSMANSHIP

21 JANUARY 2022

HANDICRAFTS IN TENERIFE

In Tenerife we can find a great variety of handicrafts depending on the types such as pottery, woodcarving, textile manufacturing, wicker object making…

POTTERY

Traditional pottery in the Canary Islands has been conditions by the materials used, as well as by the inherited and transmitted techniques from the aboriginal inhabitants of the islands. They had already found the most useful materials, as well as developed extraordinary decorative techniques.

The first traces of ceramics manufacturing in the Canary Islands date back from the early 16th century, after the Castilian conquest. Most craftspeople came from the Iberian Peninsula, especially from Andalusia.

Pottery was commonly referred as loza in the islands and the manufacturers were called loceras, being a traditional trade in which women were essentially involved

LACE KNITTING

 

The traditional knitting laces seem to have their origin in the area around the Portuguese border with the Extremadura and Andalusian provinces, since some techniques peculiarly developed in the islands are very similar.  

 

 

The making of these laces was carried out in the family environment, at least until 1891, when this profession began to take place as part of a commercial exploitation plan, as in the Madeira Islands. In 1901, the manufacturing success and the increase of the external demand benefited the opening of the first laces export company in the Canary Islands.

 

Any wrong information?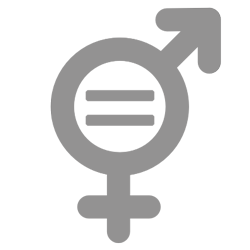 Committed to equal opportunities for men and women.
Copyright © 2022 Vive Zone - All rights reserved.