| | |
| --- | --- |
| Utilizamos cookies propias y de terceros para ofrecer nuestros servicios, recoger información estadística e incluir publicidad. Si continúa navegando, acepta su instalación y uso. Puede cambiar la configuración u obtener más información en nuestra política de cookies. | |

Language:

Zone

Motril

Servicios Vive Zone

Adra y Roquetas de Mar

Albacete

Alicante

Archena

Barcelona

Benidorm - Marina Baixa

Cartagena - Mar Menor

Granada

Los Alcazares

Madrid

Molina de Segura

Motril

Murcia

Sevilla

Tenerife

Torrevieja - Vega Baja

Valencia

Zaragoza

SHOPPING

SHOPS

SHOPPING CENTRES

MARKETS

CRAFTSMANSHIP

ONLINE SHOPPING

SHOPPINGCRAFTSMANSHIP

19 APRIL 2021

CRAFTS OF MOTRIL 

The craftsmanship of the Costa Tropical is characterized by a long tradition of fishing culture, as it is in a coastal area, as well as the planting of sugar cane and its subsequent production.

SUGAR CANE

Motril is the land par excellence of sugar cane cultivation. It was during the late ninth century, when the cultivation of this plant was introduced in Costa Tropical after the invasion of the Muslims. After the Reconquest, the Moorish community in the region continued to work with this plant. In the late sixteenth century, and even later with their definitive expulsion during the early seventeenth century, Motril lived a gold era very similar to other localities that had sugar industries. 

In the sixteenth century, it was used in places like the Ingenio de la Palma, a hydraulic mill of two horizontal cylinders that allowed to multiply production (ingenio = sugar mill). 

Part of bagasse juice was separated in the mills and cane waste was led to the pressroom to extract every last drop of molasses. In Ingenio de la Palma, the four big presses were up to 20 meters long. Molasses was transported from the beams room to the kitchen, where the juice is distilled and then concentrated. One of the last steps was to fill the loaves (forms of sugar) to be processed and stored in houses where it was refined and bleached.

All the sugar mills that operated in Motril between the fifteenth and eighteenth centuries could produce 45,000 "forms" (ancient measure to supply sugar that has conical shape) a year. The Ingenio de la Palma came to produce near 822 tons of sugar.

RUM

Rum is one of the products made in this area thanks to the molasses obtained from sugar cane. In Motril we can find one of the most important factories of the Peninsula, Distilleries of Rum Montero. Therein, it is carried out the fermentation of molasses and its subsequent distillation. These steps determine the purity of the alcohol obtained.

Later, the product is passed to virgin barrels where it will pile with other barrels for a while in order to give to the rum its so characteristic taste .

ROUTE OF SUGAR CANE AND RUM

Distilleries of Rum Montero offer the chance to see in first hand this process so characteristic through a guided tour. The tour consist to visit the most important places in the area, through the Finca de la Zafra and then to the Preindustrial Museum of Sugarcane, the Interpretation Center of the Sugar Cane and, finally, to the sugar cane rum cellars.

 

Sugar Cane Interpretation Center

Calle Cercado de la Virgen, 1, 18600 Motril

Phone: 958838450

Email: cultura@mottril.es

 

Ron Montero Wineries

Camino de la Vía, s/n; 18600 Motril

Phone: 958600783

Web: www.ronmontero.com

Email: visitas@ronmontero.com

 

Pre-industrial Sugar Cane Museum

Avenida Marqués de Esquilache, 4, 18600 Motril

Phone: 958822206

Email: museodelazucar@motril.es

 

Sugar Warehouse (Factory Our Lady of Pilar)

Calle Azucarera de San Fernando, 14, 18600 Motril

Email: cultura@motril.es

 

Finca La Zafra

Camino del Pelaíllo, 84A, 18613 Motril

Phone: 605351215

Email: fincalazafra@gmail.com

Any wrong information?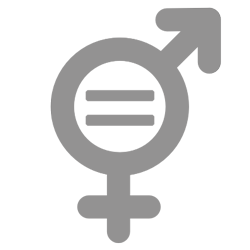 Committed to equal opportunities for men and women.
Copyright © 2021 Vive Zone - All rights reserved.