| | |
| --- | --- |
| Utilizamos cookies propias y de terceros para ofrecer nuestros servicios, recoger información estadística e incluir publicidad. Si continúa navegando, acepta su instalación y uso. Puede cambiar la configuración u obtener más información en nuestra política de cookies. | |

Language:

Zone

Motril

Servicios Vive Zone

Adra y Roquetas de Mar

Albacete

Alicante

Barcelona

Benidorm - Marina Baixa

Cartagena - Mar Menor

Granada

Los Alcazares

Madrid

Molina de Segura

Motril

Murcia

Sevilla

Tenerife

Torrevieja - Vega Baja

Valencia

Valle de Ricote

Zaragoza

RESTAURANTS

DINING AREAS

CUISINE

LOCAL RECIPES

RESTAURANTSLOCAL RECIPES

2 APRIL 2020

SALAMANDROÑA

Photo: Javier Lastras (Flickr). License: CC BY-NC-SA 

INGREDIENTS

1/2kg pumpkin (better if it's wrinkled).
1 onion
1/2kg potatoes
2 ripe tomatoes 
1 green pepper
1 red pepper (roasted)
Ground black pepper
A pinch of cumin, saffron and bay
1/2kg sardines
Olive oil
1 clove of garlic
Salt

INDICATIONS

- First, we wash and clean the sardines, scaling and filleting them. 

- Secondly, we cut the pumpkin and the potatoes peeled into square pieces.

- Next, we cut and chop the onion, the tomato and the green pepper into small pieces.

- Then, we put all the ingredients in a pot with cold water a to boil. 

- Now, we crush the saffron, the ground cumin and the black pepper in a mortar. 

- When half-cooked the ingredients in the pot, we add the crushed ingredients along with the crushed garlic and the salt. 

- Finally, we leave them all cook together for 15 minutes in clay pot and everything is almost done boiling, we add the sardines along with the grilled pepper in strips and let them cook just a little more.

Any wrong information?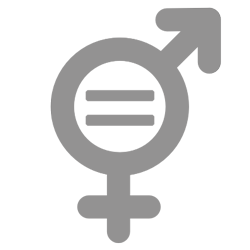 Committed to equal opportunities for men and women.
Copyright © 2020 Vive Zone - All rights reserved.