| | |
| --- | --- |
| Utilizamos cookies propias y de terceros para ofrecer nuestros servicios, recoger información estadística e incluir publicidad. Si continúa navegando, acepta su instalación y uso. Puede cambiar la configuración u obtener más información en nuestra política de cookies. | |

Language:

Zone

Motril

Servicios Vive Zone

Adra y Roquetas de Mar

Albacete

Alicante

Barcelona

Benidorm - Marina Baixa

Cartagena - Mar Menor

Granada

Los Alcazares

Madrid

Molina de Segura

Motril

Murcia

Sevilla

Tenerife

Torrevieja - Vega Baja

Valencia

Valle de Ricote

Zaragoza

RESTAURANTS

DINING AREAS

CUISINE

LOCAL RECIPES

RESTAURANTSLOCAL RECIPES

2 APRIL 2020

FIDEOS A LA MARINERA

Photo: Javier Lastras (Flickr). License: CC BY

INGREDIENTS

350g noodles
1/2kg fish
1 onion
1 green pepper
2 cloves of garlic
1 dry red pepper
A few saffron threads
Chopped parsley
Olive oil
Salt

INDICATIONS

- First, we put some olive oil on a frying pan and add the onion, the green pepper and the garlic, all chopped, when it is hot. We spice the vegetable a little but and cook for about 5 minutes. 

- Next, we add the raw fish and the dry red pepper and stir-fry for a little while.

- Then, we add the broth, resulting from water, olive oil and the vegetables and leave it boil. Afterwards, we add the noodles and the saffron.

- Now, we leave it all together cook for 15 minutes and pour it out in a tureen. 

- Finally, we sprinkle some chopped parsley over the noodles soup and serve it. 

Any wrong information?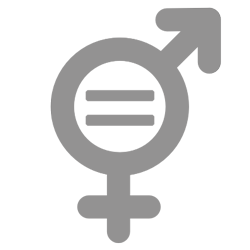 Committed to equal opportunities for men and women.
Copyright © 2020 Vive Zone - All rights reserved.