| | |
| --- | --- |
| Utilizamos cookies propias y de terceros para ofrecer nuestros servicios, recoger información estadística e incluir publicidad. Si continúa navegando, acepta su instalación y uso. Puede cambiar la configuración u obtener más información en nuestra política de cookies. | |

Language:

Zone

Motril

Servicios Vive Zone

Adra y Roquetas de Mar

Albacete

Alicante

Barcelona

Benidorm - Marina Baixa

Cartagena - Mar Menor

Granada

Los Alcazares

Madrid

Molina de Segura

Motril

Murcia

Sevilla

Tenerife

Torrevieja - Vega Baja

Valencia

Valle de Ricote

Zaragoza

RESTAURANTS

DINING AREAS

CUISINE

LOCAL RECIPES

RESTAURANTSLOCAL RECIPES

7 APRIL 2020

ESPETOS

Photo: Cyberfrancis. (Flickr). License: CC BY-NC-ND

INGREDIENTS


1kg medium-sized sardines

Salt

INDICATIONS

- This recipe is traditionally to be cooked at the beach. First, we wash a kilogram of medium-sized sardines with sea water without cutting their heads off nor the innards.

- Now, we need to sharpen a few clean reeds, or any other pointy tool to prick the sardines and grill them. The pointed end should be around 20 cm long. Once we have those, we prick the sardines in the middle, being careful they don't break apart. 

- Before the grilling, we would have lit a small bonfire. It could be on a grill. When there is no fire anymore and we have the embers still hot, we place the reeds on a stable position for the sardines to grill on them. Finally, the sardines are grilled, we can serve them. 

Any wrong information?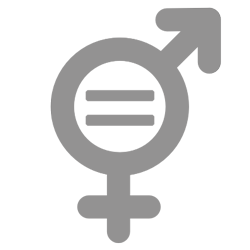 Committed to equal opportunities for men and women.
Copyright © 2020 Vive Zone - All rights reserved.