| | |
| --- | --- |
| Utilizamos cookies propias y de terceros para ofrecer nuestros servicios, recoger información estadística e incluir publicidad. Si continúa navegando, acepta su instalación y uso. Puede cambiar la configuración u obtener más información en nuestra política de cookies. | |

Language:

Zone

Madrid

Servicios Vive Zone

Adra y Roquetas de Mar

Albacete

Alicante

Archena

Barcelona

Benidorm - Marina Baixa

Cartagena - Mar Menor

Granada

Los Alcazares

Madrid

Molina de Segura

Motril

Murcia

Sevilla

Tenerife

Torrevieja - Vega Baja

Valencia

Zaragoza

TOURIST INFORMATION

PRACTICAL GUIDE

VISIT THE CITY

HISTORY

LOCAL FESTIVALS

WEATHER

NEWS

TOURIST INFORMATIONVISIT THE CITY

12 JUNE 2021

MADRID

The city of Madrid, the capital of Spain and the Community of Madrid, is located in the heart of the Iberian Peninsula, preserving one of the most important historical centers of Europe. Madrid is at 650 meters above sea level and has a climate characterized by hot summers and moderately cold winters due to its closeness to the mountains surrounding it.

The city perfectly incorporates an economic, administrative and multiple service center, being the largest and most cosmopolitan city of Spain with a wide cultural offer, and the third largest city of the European Union after London and Berlin.

 

Madrid has an exceptional historical heritage, making the city so well-known among tourists for places such as Puerta del Sol, Plaza Mayor, Parque del Retiro, Plaza de Cibeles or Catedral de la Almudena, among others.

Let's not forget about the great artworks that we can see in the city; Madrid has more than 60 museums, from which noteworthy are Museo del Prado, Museo Thyssen or Centro Nacional de Arte Reina Sofía.

It is also a city of reference in the world of fashion, hosting very famous international events such as Cibeles Madrid Fashion Week, considered to be the fourth most important fashion show after those of New York City, Milan and Paris.

FESTIVALS AND CUISINE

Foto: Salvatore G2(Flickr). Licencia: CC BY-ND

The city of Madrid hosts a great number of festivals. Among the most representative ones we have Romería de la Virgen de Gracia, a religious festivity; the encierros de San Sebastián de los Reyes, nationally famous; Romería de San Isidro, another religious festivity to honour San Isidro Labrador, the patron saint of the city; Cabalgata de Reyes, considered to be the most spectacular parade with the Three Wise Men and the gay pride festivals (Orgullo Gay), Madrid being designated in 2007 as the gay capital of Europe. In 2017, Madrid will be the host of World Pride.

Foto: Barcex(Wikimedia Commons). Licencia: CC BY-SA

Its cuisine consists of many meat and vegetable-rich dishes, as the well-known cocido madrileño, callos or sopa de ajo (garlic soup). It is very typical to go out for tapas (bar snacks or small meals) to the different taverns and bars, getting a taste of many of Madrid's specialities. Among the most common tapas we can find oreja a la plancha, pincho de tortilla, patatas bravas or huevos estrellados.

Any wrong information?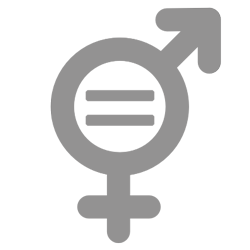 Committed to equal opportunities for men and women.
Copyright © 2021 Vive Zone - All rights reserved.