| | |
| --- | --- |
| Utilizamos cookies propias y de terceros para ofrecer nuestros servicios, recoger información estadística e incluir publicidad. Si continúa navegando, acepta su instalación y uso. Puede cambiar la configuración u obtener más información en nuestra política de cookies. | |

Language:

Zone

Barcelona

Servicios Vive Zone

Adra y Roquetas de Mar

Albacete

Alicante

Archena

Barcelona

Benidorm - Marina Baixa

Cartagena - Mar Menor

Granada

Los Alcazares

Madrid

Molina de Segura

Motril

Murcia

Sevilla

Tenerife

Torrevieja - Vega Baja

Valencia

Zaragoza

SIGHTSEEING

PLACES OF INTEREST

NATURE

ROUTES

SIGHTSEEINGPLACES OF INTEREST

17 OCTOBER 2021






2.69km

to center


See Map




Montjuïc

CP: 08038Town: Barcelona

Phone: 932 853 834

Schedule:
Every day 24 hours

This is the most famous hill in Barcelona, being used since antiquity as a lookout and military surveillance point for the city. It is located in the district of Sants, where there are currently large green areas, museums and sports facilities. Montjuïc offers an excellent lookout point with stunning views and a unique skyline of Barcelona.

Montjuïc hosted the Universal Exhibition in 1929, causing the urban development of that area, and the Olympic Games of Barcelona 1992, probably the greatest international event for the city to fully renovate Montjuïc. 

These are the different attractions and facilities that we can find at Montjuïc:

-Magical Fountain of Montjuïc.

-National Art Museum of Catalonia.

-Castle of Montjuïc, the old military fortress on top of the hill.

-Poble Espanyol, an open-air architecture museum dedicated to the Spanish cities.

-Olympic Ring of Montjuïc, where there are the sports premises used for the Olympic Games in 1992.

-Fundació Joan Miró.

-Botanical Garden with more than 2,000 plant species.

Any wrong information?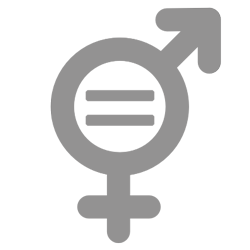 Committed to equal opportunities for men and women.
Copyright © 2021 Vive Zone - All rights reserved.