| | |
| --- | --- |
| Utilizamos cookies propias y de terceros para ofrecer nuestros servicios, recoger información estadística e incluir publicidad. Si continúa navegando, acepta su instalación y uso. Puede cambiar la configuración u obtener más información en nuestra política de cookies. | |

Language:

Zone

Alicante

Servicios Vive Zone

Adra y Roquetas de Mar

Albacete

Alicante

Archena

Barcelona

Benidorm - Marina Baixa

Cartagena - Mar Menor

Granada

Los Alcazares

Madrid

Motril

Murcia

Sevilla

Tenerife

Torrevieja - Vega Baja

Valencia

Zaragoza

SIGHTSEEING

PLACES OF INTEREST

NATURE

SIGHTSEEINGPLACES OF INTEREST

24 SEPTEMBER 2023






10.57km

to center


See Map




Castillo de Santa Bárbara

CP: 03002Town: Alicante

Phone: 965 263 131Phone 2/Mobile: 965 927 715

Schedule:
Every day 24 hours

Located on Monte Benacantil, 166m high and bordering the sea, the Castle of Santa Barbara offers a splendid view of the whole bay making it an excellent tourist attraction. Archaeological remains from the Bronze Age, and the Iberian and Roman times were found on the mountain, but the origin of this castle only goes back to the late 9th century, during the Muslim rule.

Most of the structures were built between the 16th and 18th centuries, when the medieval version of it underwent major renovations to adapt to new techniques of warfare, long-range artillery.

In 1691 Alicante was bombed by the French fleet and the military attacks during the War of Succession, in addition to the occupation by British troops, all of which severely affected the site. The last one of them took place in 1873, when armored frigate "Numancia" launched its missiles over the castle and centre of Alicante.

In 1963 this tourist site opened to the public, but previously it was used as a prison during the Spanish Civil War and later it underwent a period of abandonment as a refuge for beggars.

When it was declared a tourist site, it was renovated and integrated with modern facilities. There is a way up via the inside of the mountain 142,70m high, which is accessed through a tunnel of 204.83m long, accessible from near the Postiguet Beach.

Today the castle tours offers visits well worth making, as anyone can see traces of Alicante's past along with beautiful panoramic views over the city.

Any wrong information?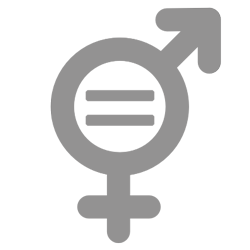 Committed to equal opportunities for men and women.
Copyright © 2023 Vive Zone - All rights reserved.