| | |
| --- | --- |
| Utilizamos cookies propias y de terceros para ofrecer nuestros servicios, recoger información estadística e incluir publicidad. Si continúa navegando, acepta su instalación y uso. Puede cambiar la configuración u obtener más información en nuestra política de cookies. | |

Language:

Zone

Adra y Roquetas de Mar

Servicios Vive Zone

Adra y Roquetas de Mar

Albacete

Alicante

Barcelona

Benidorm - Marina Baixa

Cartagena - Mar Menor

Granada

Los Alcazares

Madrid

Molina de Segura

Motril

Murcia

Sevilla

Tenerife

Torrevieja - Vega Baja

Valencia

Valle de Ricote

Zaragoza

SIGHTSEEING

PLACES OF INTEREST

NATURE

ROUTES

SIGHTSEEINGNATURE

16 JULY 2019






18.87km

to center


See Map




Arrecife Barrera de Posidonia

Arrecife Barrera de Posidonia

CP: 04740Town: Roquetas de Mar

Arrecife Barrera de Posidonia (Lit: "Posidonia Great Barrier Reef") is located between Roquetas de Mar and Aguadulce. This reed is considered to be a Natural Monument dur to the lack of Posidonia reefs that can still be found on Mediterranean Coasts. Apart from that, it is the only one reed that can be found in Andalusia.

This marine plant, called "Posidonia Ocenanica", has got very peculiar characteristics like its long green leaves in the form of strip that may reach 1 meter long. This makes them to be united altogether on the ground by a complex structure of stalks and little roots that colonize the seabed.

The reed serves as a refuge for more than 800 species which includes animals and vegetables. It is also a breeding area for a big number of species like gilt-head breams, Mediterranean sea basses or red mullets, among others. Besides, this area is the perfect place to go snorkeling for observing the local fauna and flora.

Any wrong information?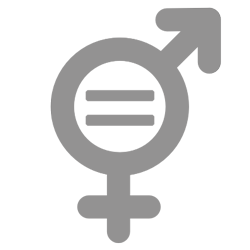 Committed to equal opportunities for men and women.
Copyright © 2019 Vive Zone - All rights reserved.