| | |
| --- | --- |
| Utilizamos cookies propias y de terceros para ofrecer nuestros servicios, recoger información estadística e incluir publicidad. Si continúa navegando, acepta su instalación y uso. Puede cambiar la configuración u obtener más información en nuestra política de cookies. | |

Language:

Zone

Adra y Roquetas de Mar

Servicios Vive Zone

Adra y Roquetas de Mar

Albacete

Alicante

Archena

Barcelona

Benidorm - Marina Baixa

Cartagena - Mar Menor

Granada

Los Alcazares

Madrid

Molina de Segura

Motril

Murcia

Sevilla

Tenerife

Torrevieja - Vega Baja

Valencia

Zaragoza

SHOPPING

SHOPS

SHOPPING CENTRES

MARKETS

CRAFTSMANSHIP

ONLINE SHOPPING

SHOPPINGCRAFTSMANSHIP

13 APRIL 2021

THE CRAFT IN ADRA 

The craftsmanship of the District of Poniente is characterised by a long tradition of fishing culture, as it is in any coastal area, as well as the harvest of sugar cane and its subsequent production

SUGAR CANE

A grand sugar production activity was concentrated in the town of Adra for many centuries. This activity was introduced through the Granada Coast by Muslims in the ninth century, specifically by Motril. However, in Adra this phenomenon did not occur until the late sixteenth century. 

Adra had 4 important sugar mills: Glory-San Nicolas (1872-1911), Brothers García Carmona (1882-1884), Our Lady of the Dawn (1884 to 1908) and, finally, the Free Sugar Mill of Adra (1909-1970), founded by the farmers themselves that  lasted until the end of the 70s, when the factory stopped producing sugar completely.  

FLOUR

El Molino del Lugar (The Place Mill) played an important role in the production of this cereal, since it supplied the flour to make bread, a food very present on the table of Adra inhabitants.

This water mill was built in the early nineteenth century and moved 3 stones simultaneously with the force of water, something unheard of in the city. In the mid-twentieth century, the mill was electrified and all the grinding was concentrated on a stone, the rest being disabled.  

PRESERVES

Other products that have characterised Adra for a long time are canned goods. their production was introduced in the territory by García Espí, who built in the early twentieth century a vegetable canning factory on the remains of the old sugar factory, named "Payment of Holies". It stressed making quince and tomato.

Later, during the Civil War, the factory became a fish cannery and went on to be in the hands of Galician José Pita. After the Civil War, Joaquín Vázquez Vázquez created a new factory of canned vegetables and fish. For many years the company sold two brands: Canned JOVA and Preserved Santa Isabel. Both closed down in 1996.

Despite the fact that there is no operational factory anymore, the smoke tower of the old factory can be seen in the "Pago del Lugar". This relic represents the years of industrial splendour of the region.

Any wrong information?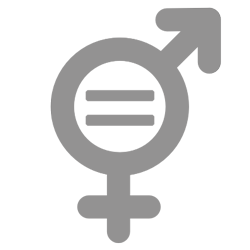 Committed to equal opportunities for men and women.
Copyright © 2021 Vive Zone - All rights reserved.